One fetching almost finished..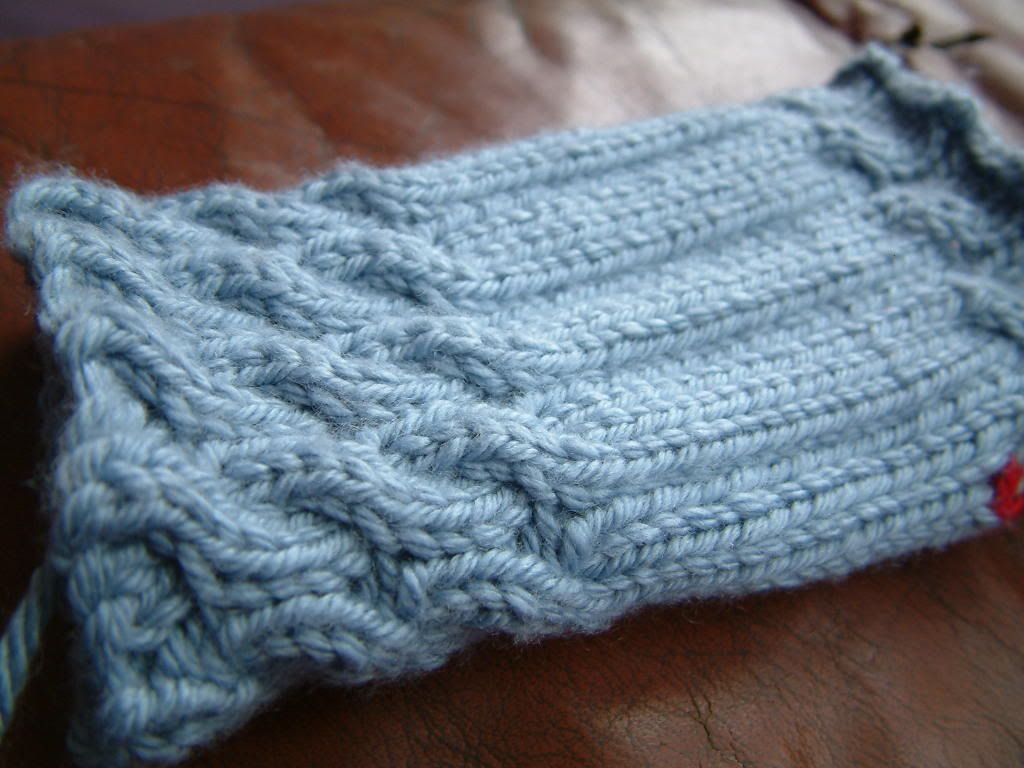 I've done the main of fetching glove one, all that's left is to knit the thumb and weave in ends. I've cast on for glove two, I'm going to knit that one up first before doing the thumbs, just to be sure I have enough yarn. That way if I don't can just do the thumbs in a complementary colour, i have a small part ball of navy merino yarn here that would do the job if necessary.
I'm really pleased with the glove I have done. The pale blue works really well, it really shows up the cable nicely. This was so quick and easy to knit up on dpns, but I do find it hard to keep track of rows, so Id like to learn the magic loop to do both gloves at once and that would ensure both are the exact same length. I think I got this one matching the pattern, we'll soon find out!
It fits quite snugly and it's ever so thick and warm, it's quite amusing really making thick wool gloves in the hottest part of summer, even if they are fingerless. I have some stray debbie bliss cotton silk aran here, do you think that would work for this pattern? It culd make summery gloves for cool evenings after barbecues.. Would I need to alter the pattern at all, i'm not sure that a cotton silk blend would as as stretchy as the cashsoft?